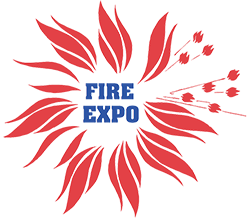 SAVE THE DATE: FIRE EXPO May 17 & 18, 2024
Lancaster County Firemen's Association Annual FIRE EXPO
Pennsylvania Farm Show & Expo Center in Harrisburg, PA
Registration open now for 2024 Fire Expo!
Each May, FIRE EXPO becomes the leading event for Fire, Emergency Medical Services, Rescue, and Public Safety Equipment in the United States. The world's leading manufacturers and representatives of emergency equipment and related items will be exhibiting at the Show. You can expect to see the latest innovations in fire fighting equipment, apparatus, education, training, health safety and overall emergency response.
Our goal is to have over 250 exhibitors displaying in over 500 spaces, including over 200 emergency vehicles on display for you to look over and compare.
FIRE EXPO is sponsored by the Lancaster County Firemen's Association, a 501(c)(4) non-profit organization. All proceeds from the exhibition are used to support Lancaster County firefighters and emergency services personnel with education, training, and related programs and services.
Watch our 2023 Fire Expo Highlights Video!
Expo Layout
Exhibitor Details
Exhibitor Registration
Sponsorships
Tickets
Contact
2024 Expo Layout
We are using a layout similar to 2023. This year, there will be a designated indoor live demonstration area in the Equine Barn, training classes (eligible for Con-Ed) in the Commonwealth Room, and an expanded outdoor display/exhibit area. Historical placement is being taken into consideration for our loyal, longtime vendors returning in 2024. Our goal is for the exhibitors and guests to have an amazing experience and that includes having the opportunity to see a variety of products, services, and apparatus in all areas of the show.