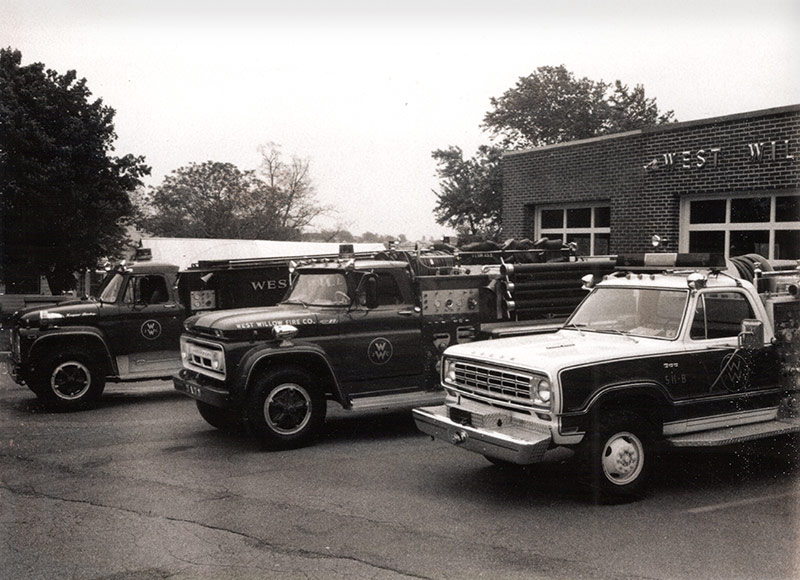 The Lancaster County Firemen's Association was Organized in 1921 and H. H. Shenck of Manheim was named president during the organizational period. The LCFA was Chartered May 26, 1923 in Lancaster County, Pennsylvania and the President at that time was Chief Frank Dean, Lancaster City FD.
The Lancaster County Firemen's Association currently has 89 Lancaster County Emergency Service Organizations as members and over 1,000 individuals who are members of these organizations who have chosen to be individual members of the LCFA. In October 1937 the Association began a monthly news magazine called the Lancaster County FIREMAN. In April 1973 the name was changed to THE PA FIREMAN following the Firemen's Association State of Pennsylvania agreement to subscribe to the FIREMAN for all its member organizations with the understanding that their organizational information and legislative issues would be included in the publication. This agreement continues to this day. The LCFA maintains its own inhouse fully integrated publishing capabilities.
Lancaster County's FIRE EXPO evolved from a Fire Equipment Show hosted by LCFA at Park City Shopping Center on October 28 1973. In 1974 the LCFA joined with other area Fire Associations to host the Middle Atlantic State Fire Protection Seminar at Manheim Twp Middle School on September 6, 7, 8, 1974 at which time the name FIRE EXPO '74 appeared. In 1975, FIRE EXPO '75 was held at Dutch Wonderland Park on Rt 30 East of Lancaster City on May 16, 17, 18, 1975. More than 6,000 attended from 21 states. FIRE EXPO continued to increased in size and in 1990 FIRE EXPO moved to the Pennsylvania Farm Show complex in Harrisburg, PA where it continues to this day and draws over 20,000 participants in recent years. The LCFA has sponsored Fire Training and Educational opportunities since it was formed and held organized fire training at several sites around the County over the years. On December 9, 1970 LCFA President Charles Danner signed an agreement to purchase an 23 acre Farm on Pequea Lane in West Lampeter Township, Lancaster County PA. for development as a fire training site. This facility continues to operate today with a Class "A" Burn Building Collapse Rescue Training Area and a Confined Space Simulator that compliments our new Couny Government sponsored Public Safety Training Center. The LCFA purchased and maintains a Pumper at the training site and subsidizes the cost of company training for its member organization, and funds special training opportunities each year.
The LCFA is currently supporting the design and construction of a Lancaster County Line of Duty Death Memorial at the County Public Safety Training Center for Fire, Law Enforcement and EMS personnel who gave their life in the line of duty in Lancaster County. In the mid 70's the LCFA became the Pennsylvania Distributor for Fire Protection Publications (FPP) and the International Fire Service Training Association IFSTA publications. The LCFA operates a Fire Safety Trailer at no cost to the member organizations and their schools, day care centers and community groups.